If You Have Specific Requirements for a Custom-built Wine Rack, We Will Be Happy to Help.
We have built-in wine racks for sale in all sizes, designed to fit neatly in your available space in a stain finish of your choice.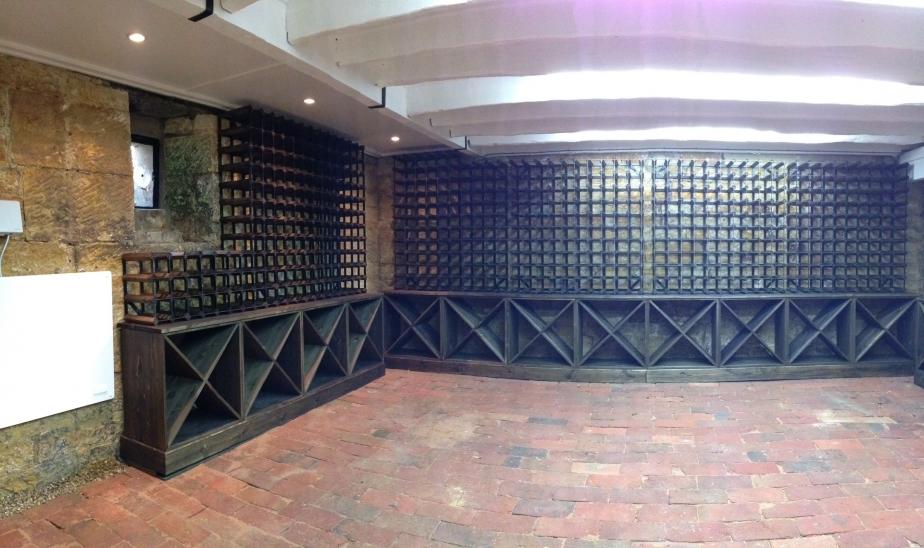 We Build Bespoke Wine Racks of All Sizes in a Stain Finish of Your Choice.
The Cranville Wine Racks team understands the significance of finding the right wine rack to suit your unique requirements. For that precise reason, we are pleased to offer a fully bespoke wine storage service alongside our comprehensive range of existing wine racks.
If you have specific requirements for your wine rack that can't be met with a standard design, we can create a bespoke, made-to-measure wine rack to your exact specifications. That way, each individual rack is completely unique as we offer a fully tailored approach to meet your needs.
Whether it is a certain size or a special design that you are after, we are more than happy to work alongside you to create a personalised wine rack that is sure to make the perfect addition to your home. Ideal for fitting your wine rack into small or difficult spaces, our custom-sized wine racks are a great way to ensure that your home is always looking its best. Get in touch with our dedicated sales team today to discuss your fitted wine rack for under the stairs, next to the fridge, or to fit neatly into your basement space.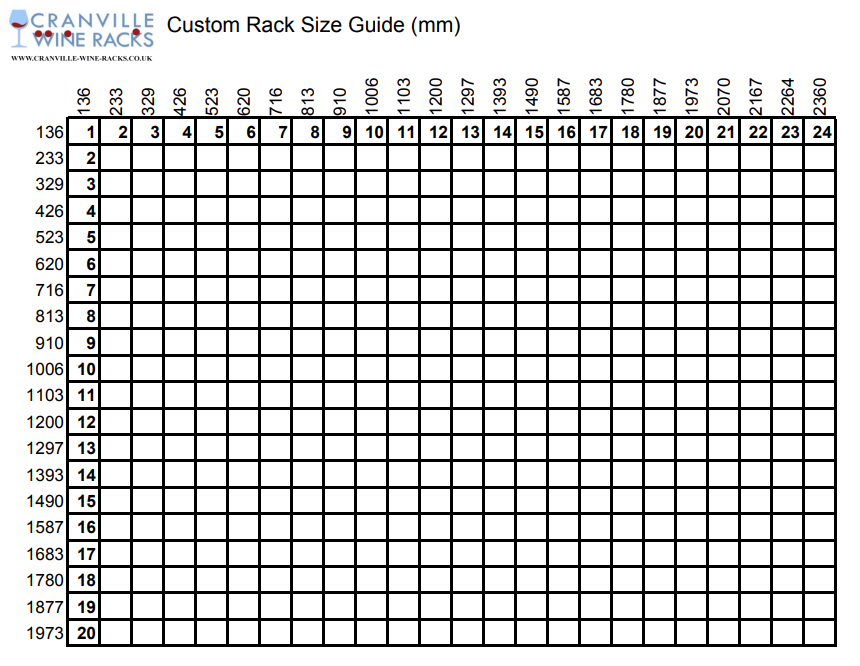 Make the Most of Our Customisable Wine Rack Materials and Designs.

We have the capacity to modify the size of the spaces to suit all bottle shapes, from half bottles to magnums. We also have complete control over the depth of the rack, from the standard depth of 233mm up to a double depth dimension of 533mm. Create the perfect solution to suit your wine storage habits, and never worry about running out of space again!
We have four standard wooden wine rack finishes - natural pine, dark oak stain pine, walnut stain pine, and black - ensuring that our bespoke wine racks fit your existing home decor perfectly. The metal components can be applied with a galvanised finish or powder-coated black.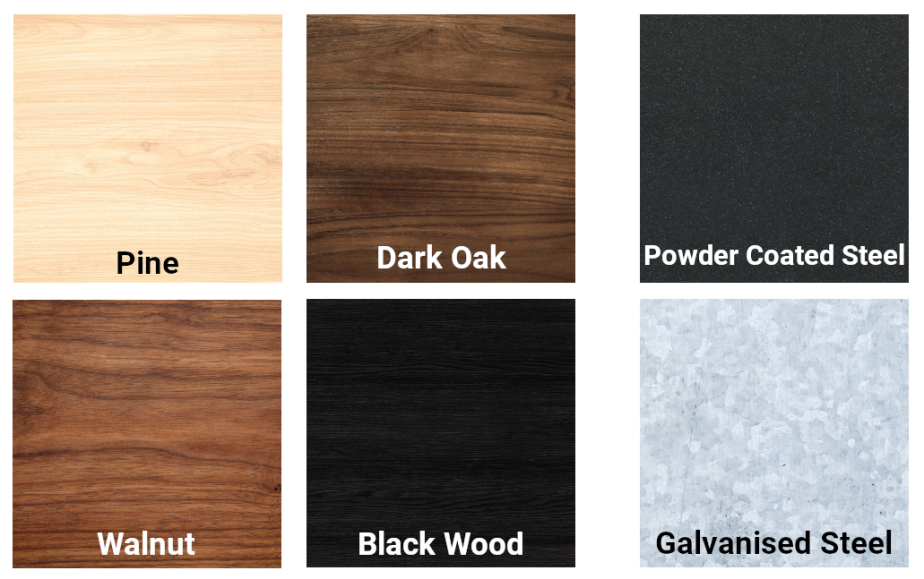 Sift Through Wine Cellar Racks of All Shapes and Sizes.

Each of our custom wine racks can also be combined with our wine cubes or wine case drawers. Alternatively, create a themed wine room by pairing your new custom wine rack with our wall-mounted wine racks. This offers you the potential for a full wine room solution, making us your one-stop shop for all your wine storage requirements.
The process simply couldn't be easier. Just get in touch with us and let us know the dimensions of your available space as well as your storage requirements. Once we have this information, our dedicated team of experts will then be able to supply you with a full design proposal and a price quotation.
Once complete, your bespoke wine rack will arrive pre-assembled in sections with clips and wall fixings to secure your new wall-mounted wine racks into their preferred position. If you need advice on how best to fit your new wall wine racks, please get in touch with our team.
To get started, you can contact us through the online form below, via email at admin@cranville-wine-racks.co.uk, or by phone at 01234 822977.
Contact Us Today