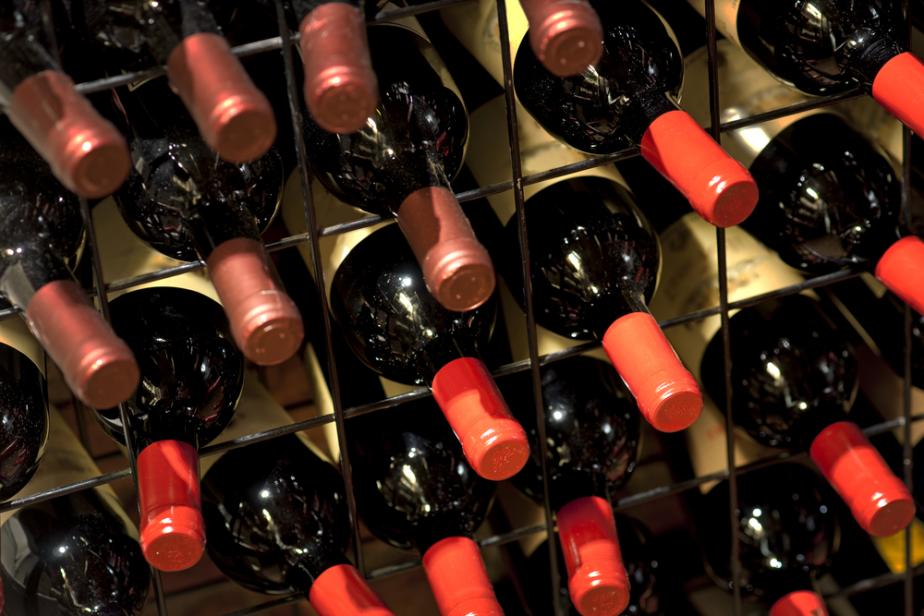 When a new collector is looking to invest in a wine rack, often the question is asked; which is better? Wood or metal wine racks? Here, the Cranville Wine Racks team will attempt to disperse any confusion and rid you of any misconceptions that you may have regarding the different types of wine racks on the market. From small metal wine racks to large wooden units, there is a time and place for all, with each model serving a purpose in commercial and residential settings.
The simple answer is that neither is superior to the other in terms of storing bottles of wine. Both wood and metal do very little to change the taste or texture of the product; instead, the quality of the wine is determined by its location more than how it is stored. As long as bottles are stored in cool, dry areas and exposed to very little sunlight, then the wine will be kept to its highest quality. Needless to say, this applies to the particular types of wine that are recommended to be kept in this way.
For example, if you are looking for the best place to store a bottle of red wine in your residential setting and you do not have a wine cellar or basement, your next best option may be a cupboard or pantry. At Cranville Wine Racks, we offer both wood and metal wine racks that are large enough to suit even the biggest collections, as well as those small enough to fit into the tightest of spots.
Benefits of Metal Wine Racks
Determining what material of wine rack suits your needs is entirely dependent on the individual and, partly, where it will be kept. If you intend to store your bottles in smaller areas, such as in a closet, under the stairs or in the hallway; metal wine racks are likely to be the better solution.
Metal racks are usually narrower than those made from wood, thus saving space - which can be perfect for those with less room to play with. Compared to wooden racks, metal racks are usually easier to erect - which can make moving furniture quicker and easier too.
As well as this, metal wine racks are commonly used for their aesthetic features and fit in well with more contemporary styled rooms. Design and appearance are at the heart of the decision for the wine connoisseur, so if striking the correct balance between style and functionality is what you are looking for, a metal wine rack may just be for you.
Benefits of Wood Wine Racks
Racks made of wood are more popular among those with more traditional decor as the wood can be stained to better match surrounding furniture. For example, it is not often that you find a wine cellar kitted out with metal racks. When you picture a traditional cellar, flush with your favourite bottles from around the world, they are naturally stored in tall wooden wine racks that are in keeping with the tone of their surroundings.
Those looking to store larger volumes of wine will most likely favour wood wine racks as bespoke options are more readily available, meaning that they can be designed to suit almost any location and hold larger quantities. So, if your property does not have a basement or cellar area where you can store your bottles in a traditional setting, you may still wish to opt for wooden racks that can be placed either in your living room, dining room or even the kitchen.
Wood wine racks can also be considered a better long-term solution than metal alternatives. The racks will be more stable and sturdier, meaning you should not have to replace your storage solution for a good length of time. This is a primary reason why wooden wine racks are the option of choice for commercial settings such as restaurants and bars that require a long-lasting option to store a wide range of bottles.
In Conclusion
Depending on how much room you have available and how many bottles you have in your collection or intend on storing, wood and metal wine racks do pretty much the same job. For smaller collections, it may be worth investing in metal, while those looking for a more traditional design will immediately be attracted to wood.
Whatever your desire or requirement, you will be able to find whatever it is you are looking for here on the Cranville Wine Racks website. With products of all shapes and sizes, as well as bespoke offering manufactured to your own specifications, our team can work with you to ensure that you invest in the wood or metal wine rack you want.
If you would like any more information to help you to decide between wood and metal wine racks, call our team on 01234 822977.