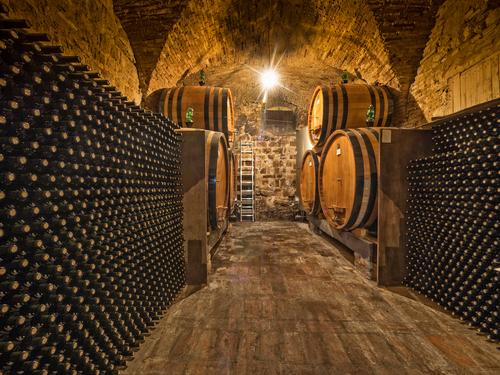 Of course, wine racks will be of most interest to those people who collect wine as a matter of course but even those who infrequently purchase wine can benefit from a well chosen wine rack. Purchasing vintage, high calibre wines is one of life's pleasures for many people and it is important to have a variety of wine racks on which to display your wares. There are a multitude of styles and materials utilised when it comes to the creation of wine racks and deciding which is right for your home will depend on your own personal style preferences and how many bottles of wine it is you have to store. Wine racks are not only imperative for the correct storage of vintage wines but it is also possible to make a design statement with a wine rack because many of today's offerings are very impressively designed.
Wine Racks – A Question of Space
It is clear that your choice of wine rack will be dependent on a number of factors but amongst the most crucial is that of the amount of space that you have to spare in which to place a wine rack. There are many great wall mounted wall racks which will negate the issue of taking up value worktop space in a kitchen and for those with more extensive collections of vintage wines, there are free standing wine racks which can be placed in cellars or kitchens providing that you feel you have the requisite space to incorporate such a piece. Regardless of whether you are looking for a wine rack to store a couple of bottles or a wine rack to place dozens of bottles of vintage wines, you are sure to find something that fits the bill and most consumers turn online when it comes to finding the right wine rack for them.
Wine Rack – Placement Tips
It is important that you place any wine rack that you purchase out of direct sunlight because this can severely compromise the quality of the wine that you are storing and defeat the object of having a wine rack in the first place. You should aim to place wine racks in a room in your home which remains fairly consistent in terms of temperature and light as this will ensure that the quality of wine is impacted by external factors.
Looking to buy wine racks? Speak to Cranville today
Cranville Wine Racks is your one-stop shop for that perfect wine rack. Our goal is to provide quality merchandise at great prices. With the added benefit of International shipping, you are sure to find the wine rack you are after at a fantastic price. We have a top class selection of free standing wine racks in wrought iron, and traditional wood and metal, plus various wine accessories that are perfect for any home. Browse our website to find what you're looking for, or call 01234 822977.