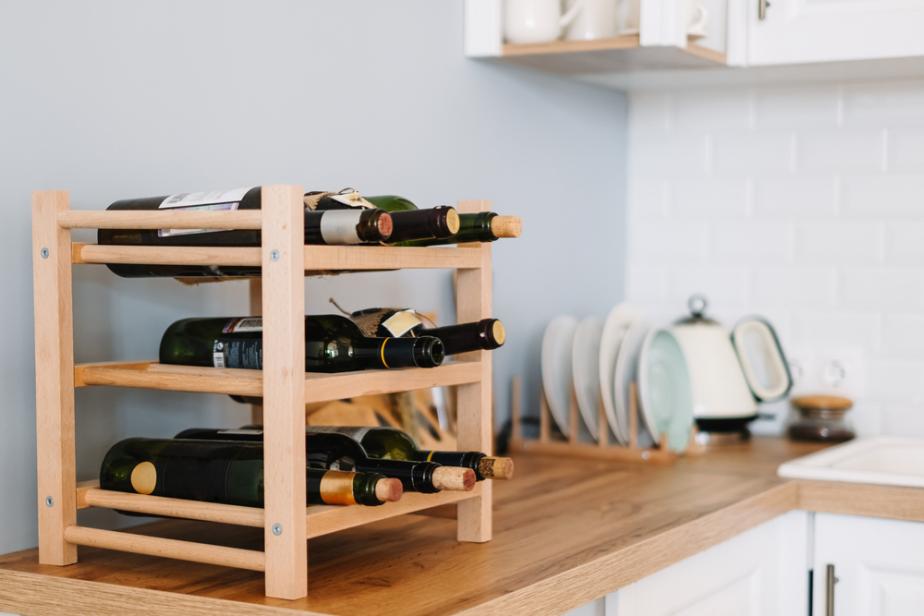 Increasingly, wine storage is becoming an integral feature in interior design for homes of all shapes and sizes. While many of us don't have the space or resources to create wine cellars evocative of French chateau vineyards, Cranville can offer a wide range of wine storage solutions to suit a wide variety of needs.
We have a full range of premium quality metal and wooden wine racks available in the UK, manufactured to guarantee robust strength and durability for many years. Whether your wine collection is prominent for all to see or tucked away gently ageing, we are proud of the look and feel of our wall wine racks.
What are Your Wine-Buying Habits?
Do you buy to drink or buy to lay down wine as an investment? Are there bottles in your collection that require the right environment in which to age properly in order to give you the best return on investment?
Or do you enjoy tasting different wines on a regular basis and so routinely replenish your wine stores? In this case, accessibility is important.
Whatever your wine-buying habits, we have a wide selection of wall wine racks, wine cubes, and free-standing wine racks in different sizes that provide versatile storage solutions for homes where space may be more limited.
The Best Wall-Mounted Wine Rack in the UK
Wall wine racks probably offer the best wine storage solution for homes across the UK. These space-saving but attractive and stylish racks ensure that your investment in wine is both displayed correctly and aesthetically while still providing accessibility for when you want to find and open a certain bottle.
Cranville's wall-mounted metal wine racks can store various multiples of bottles - from a single bottle to up to 36 bottles. There is also a unique Magnum-sized wine rack that can hold up to nine Magnums.
Wine Storage Under Stairs
Under-stair storage for wines is the perfect solution for homes where space is limited. Our self-assembly wine racks can be quickly and easily put together without any specialist tools or equipment. They can then be stacked and combined in different variations to grow in line with your growing wine collections.
For more information about the best combination of wall wine racks and under-stairs wine storage solutions, or if you want a more bespoke design for your own individual home space, please do not hesitate to contact us at 01234 822977.