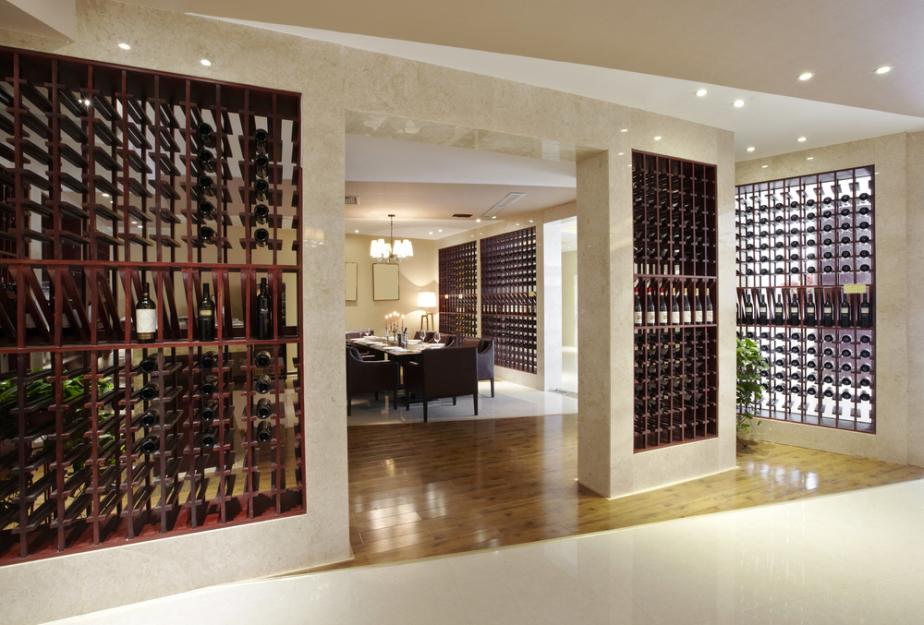 With so many different styles of wine racks to choose from for your home or business, finding the perfect wine rack can be a time-consuming process. At Cranville Wine Racks, we've put together this blog as a guide to the four primary categories of wine rack - modern, antique, novelty, and traditional. Each of our design categories is influenced by the classic wine rack style of storage with their own individual features, touches of elegance and the individual characteristics and style that will have you falling in love with our wine rack designs.
Modern Wine Racks – Contemporary Brilliance
Our collection of modern wine racks features some of the boldest designs available on the market today. Not only do these racks enable wine lovers to display their wine with pride and creativity through unique shapes and unusual materials, but they also take the prize for the most storage-efficient wine holder. Modern wine racks are sure to become the focal point of any room and with their bold statements and artistic fashion, you can't go wrong! Add a talking point to your home and choose one of our fashionable and secure wine racks.
Antique Wine Racks – Yesterday's Best-Loved Styles
Fancy something a little more rustic? Enjoy a reminiscent memory of yesteryear with our antique wine rack designs. The wrought iron and metal collection of wine racks are highly valued for their durability and intricate detailing; with a choice of beautifully crafted ornate designs, these wine racks elude true craftsmanship and ingenuity and are sure to capture your guests' interest. Proudly standing the test of time, these antique-styled wine racks are hugely popular through homes, pubs, restaurants and hospitality sectors around the world.
Novelty Wine Racks – Tipple with a Smile
Following a similar design to our modern wine rack collection, our novelty wine racks are designed to make you smile and bring a whimsical sense of fun to displaying your beloved wine assortment. Unlike our modern wine rack selection, our novelty wine racks are absolute room features, often taking up more space than traditional rack designs. Similarly, they will also offer a wonderful talking point for your friends and family.
Turn heads with our all-in-one Art Globe Drinks Cabinet, a quirky globe-based design, available in a variety of different sizes to suit your home. Alternatively, choose a wine rack that at first glance looks like a freestanding romantic classical instrument, with space for up to eight standard bottles of wine and beautiful intricate detailing.
Although these wine racks often exceed the scale on visual appearance, they are not necessarily the most practical racks. Their main objective is to express individual interpretations and complement specific décor designs.
Traditional Wine Racks – Functional Classics
Last of all is the traditional wine rack. These wine racks take inspiration from both the modern and antique designs by combining the functionality of the modern design with the subdued nature of the antique styles. Whilst they possess a similar appearance to the antique family, they also portray an immediate sense of intricacy and elegance alongside a clean design. A traditional wine rack is a functional and popular option for fitting into storage areas, whether that's tucked away in a wine cellar, on the side in the kitchen or stored neatly beneath the stairs. You can trust that a traditional Cranville Wine Rack will outlive your finest vintage and then some while offering clean, unbeatable style.
Finding Your Perfect Wine Rack
Looking for a wine rack built to your own specifications? We can create custom and bespoke wine racks for your home or business tailored to your needs and requirements. Whether it's to fit a certain space or you need to use the available space efficiently, we are more than happy to work with you to create your personalised wine rack. With a choice of materials and finishes, our custom designed wine racks are the solution to your wine storage problem. Get in touch with our team today on 01234 822977 or drop us your requirements via our contact form.