Wine is a wonderful drink. There is plenty of variety to choose from and a rich, detailed taste, however, it is also a particularly fickle drink that requires adequate caution and careful storage to retain the flavour and taste we know and love.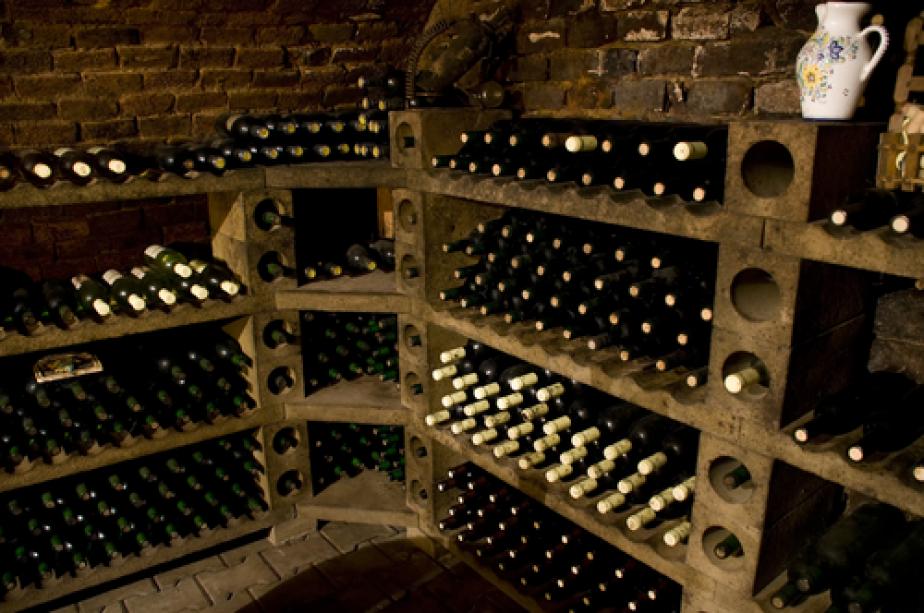 "A bottle of wine begs to be shared; I have never met a miserly wine lover" - Clifton Fadiman
While you might not necessarily be a miser, if you aren't storing your wine correctly, you're unlikely to be very happy when you reach for a bottle and it isn't anything like you anticipate.
That's why it's important as a budding wine connoisseur to learn the in-depth knowledge that has come from centuries of enjoying fine wines from complimenting dishes to the correct method of storage. To make your life easier, we have done all the research to bring you a selection of wine storage hacks that you can use in your home or business and ensure whenever you reach for a bottle, you can enjoy a delicious glass of wine.
Turn Out the Lights
Direct sunlight and intense UV light can ruin your wine. By 'ruin', we mean that the wine would prematurely age, face diminished flavours and develop other 'wine faults', which is the last thing you want. Lighter coloured wines are the worst affected, which is why these wines are usually bottled in dark coloured or tinted glass, to prevent the amount of UV light the wine is exposed to.
Experts suggest that you store your wine in a cold dark place; somewhere like a dark, dry cupboard or in the furthest corner of your kitchen, far away from direct sunlight and out of view from bright kitchen lights. Where you are concerned your bespoke wine rack will be exposed to incandescent light, consider additional protection using wooden crates, wine cubes or wine drawers.
Not Too Hot, Not Too Cold
While all wines have a different resilience to temperatures, ideally, your wine should be stored in a place that has a consistent temperature, with any fluctuations that occur falling at most, between 10 and 20°C. Wines that are exposed to higher temperatures are at risk of developing an off or spoilt taste, sometimes referred to as 'raisiny', while wines stored at colder temperatures are at risk of freezing, the cork becoming misshapen and allowing air into the bottle or the bottle cracking.
In addition to making sure that your collection is stored in a dark and warm place, you need to ensure that the climate is just right for it, too. Recommendations also suggest avoiding refrigerating your wine unless you plan to consume it within the next week.
Looking for a wine rack that stands out while protecting your precious collection? We have a fantastic choice of interesting wine racks, whether you're a music lover who wants to decorate your house with instrument-themed décor or fancy a wine rack that doubles as a piece of contemporary art itself.
Position the Bottles Right
With the exception of bottles of sparkling wine and Champagne, it is always better to store wine bottles on their side or at a slight angle. This ensures the cork remains moist and doesn't dry out and crack, allowing excess air into the bottle which oxygenises and changes the taste of your wine.
As for the sparkling wine and champagnes, you should keep the bubbles up by making the bottles stand on your wine rack where the internal pressure protects the internal liquid from contact with the air.
Many of the bespoke wine racks available through Cranville Wine Racks are designed to store wines on their side with some racks designed for angled storage. Alternatively, our unique and contemporary Globe Wine Storage Centre provides space to store wine upright.
It's key to proper storage of your wine that bottles are not exposed to vibration and are in racks that face minimal movement or risk of vibrating frequencies. Excessive or consistent vibration can have adverse effects on wine, changing the taste and consistency over time and causing accelerated ageing. Additionally, wine racks that are at risk of high vibration, movement or even regular bumps and knocks can face structural faults leading to a broken bottle or worse.
Wine Rack Storage Hacks
You don't need a dedicated cellar to keep your wine tasting good or even to ensure a positive ageing process. We can provide a variety of wine rack styles, from simple stacking units to contemporary wine rack designs that complement the modern look of your home.
Short on space? Our wall-mounted wine racks can be the perfect space-saver, lightweight and easy to securely install, with a choice of sizes to accommodate your personal or expansive collection. Supplied in a variety of materials, we can find your ideal wall-mounted wine rack, whatever your preference.
Looking for something sleeker? Explore our range of metal wine racks, with contemporary and traditional designs, you can get the look that suits your style and brings your collection together.
Get in touch with our experienced and friendly team today on 01234 822977 or email us at info@cranville-wine-racks.co.uk to discuss your available space and preferred style and we will find a wine rack suited to your preferences.
Got a space to fill and none of our pre-made racks are large enough? We also offer a bespoke wine rack service, providing custom sized wine racks in a range of materials and finishes in a size to suit your home or business. Learn more about our bespoke wine rack service.