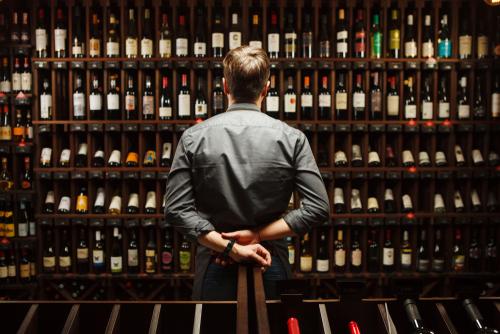 It is normal for wine lovers to try and establish a well-rounded selection of wines to choose from. Every wine lover wants to have a wine collection from which they can grab a wine bottle depending on their mood anytime they like. However, fine wine is widely regarded as a luxury item and though it may be hard to get the perfect collection of tipples, it is not impossible.
One of the first things that should be done in order to turn your wine fantasy into a reality is to compile a list of your favourite wines. You would have to consider a number of factors while planning your wine collection. The first thing that you should keep in mind is the number of wine bottles you need and the ones that you like the most. Do not buy a lot of wine bottles that you haven't tried before. However, if you are fan of wine tasting parties, you can maintain a separate collection of unique wines to utilise whenever the need arises.
While you are in the planning phase, you also need to conduct basic research about various kinds of wines. Your research should include the wine types, wine brands, the ingredients used in the wines, the procedures that are used to create various wines and ultimately the price. You can get this task done online by visiting a number of websites that provide winery info as well as various wine stores. While you note down the information of various wines, make sure to calculate the prices of the wines to ensure that you do not go over your allotted budget.
As mentioned, you should keep an eye on the prices of various wines. This is important because keeping the budget in mind is a very wise practice, because depending on how much you enjoy your wine hobby, it may require regular shopping sessions.
However, contrary to the common conception, you shouldn't prefer looking for bundle discounts on six or twelve wine bottles. Remember, you don't want to buy two dozen wine bottles for your personal collection but rather rare and high quality wine. So do not buy a lot of random wine bottles just because big discounts have been offered on them. Stick to the wine types you like and ignore the rest.
Lastly, you should ensure you have a high quality wine rack to store your wine collection. The wine rack has to be attractive, strong and protective enough to impress the visitors while keeping the wine bottles safe.