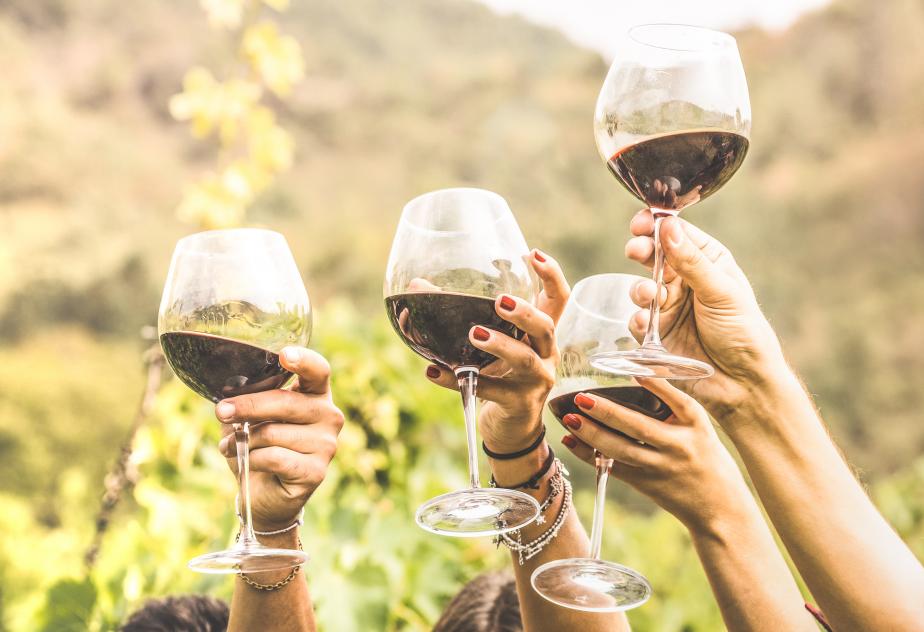 The beauty of going abroad is that you can experience all the world has to offer in the way of food and drink. There's little more that is as comforting as sitting in a small restaurant by the sea, eating handmade, local food and sipping on refreshing wine.
In the UK we import a lot of food and drink, but there are some things that are simply endemic to countries abroad, including wine. If you've been on holiday to or are thinking about visiting a wine country, you might be wondering how much delicious wine you can bring back upon your return. Well, wonder no more! We're going to explain how much wine you can bring back from your holiday.
Alcohol Import Limits for the United Kingdom
In the United Kingdom, the government sets limits for how much of certain items you can import. The items affected include alcohol and tobacco products. Each person will have a personal allowance on items they can bring in. Items that sit within your personal allowance are not subject to VAT, excise duty or customs duty, and you do not need to declare them.
The personal allowances for alcohol are set at:
18 litres of wine

9 litres of fortified and sparkling wine up to 22% alcohol

42 litres of beer

4 litres of spirits and liquors over 22% alcohol
You can mix and match what you bring in from the list above under your personal allowance. For example, you can bring in 10 litres of beer and nine litres of wine because both of these are half of your personal allowance.
Importing Wine and Alcohol Over the Personal Allowance
If you exceed your personal import limit for alcohol (e.g. you're trying to import 20 litres of wine), you will need to declare the items at the airport and pay VAT, customs duty and/or excise duty where applicable on all the items, not just the amount that is over your personal allowance.
For alcohol that is produced in EU countries, you might not need to pay customs duty fees, even though the United Kingdom is no longer in the EU. You will need to prove the product is from the EU through a label or a country of origin certificate, though. Luckily, a lot of the top wine countries that produce the most stunning bottles are in the EU, so you can enjoy a beautiful glass at home without having to pay customs duty!
Top Wine Countries
If you're a wine lover and are looking to populate your wine rack with some delicious varieties, here are the top wine producing countries in the world.
1. Italy
Italy's million+ vineyards produce a staggering 51 hectolitres (5,100 litres) of wine every year. For reference, that's a quarter of the world's entire wine production. Italy is home to over 500 grape varieties and has numerous wine regions that produce red and white bottles. If prosecco or Pinot Grigio are your bag, Italy is the place to go.
2. France
Champagne, Bordeaux and Pinot Noir are just some of the fabulous varieties France produces. Like Italy, France is another top wine producer, exporting more than 47 million hectolitres every year. As well as being one of the biggest exporters, France is also one of the largest consumers, with French residents guzzling up to 14% of all the wine in the world. If you're a French wine lover and are wondering how much wine can I bring back from France, sadly you must still stick to the 18 litres limit, no matter how tasty or close to home French wine is!
3. Spain
You can soak up more than just the sun in Spain, with favourites like sherry and cava being among their top exports. Spain has the most grape cultivation in Europe, and whilst it doesn't produce as much as other countries, what it does put out to the world is nothing less than delectable.
These are just three of the top wine producing countries, and all of them are in Europe which means you could be exempt from paying customs fees if you import bottles from your holiday. Remember – if you go over your wine limit you must declare it and pay the relevant taxes! Do so and you'll be able to enjoy your wine in bliss when you get home.