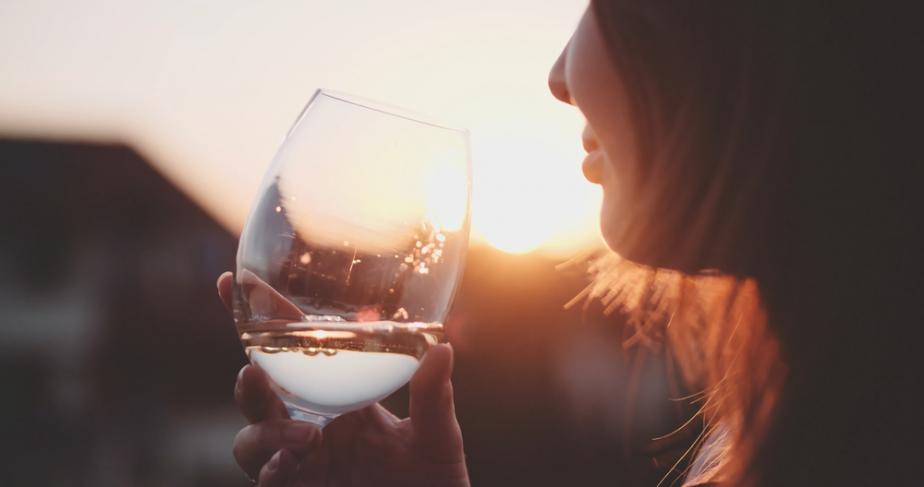 Sitting in the garden and soaking up the sun with a glass of your favourite wine is what summer was made for. Filling up your wine rack with the tastes of summer is a must for any true wine connoisseur and is a fantastic way to impress your summer guests.
English summers were made for relaxing in the beautiful sunshine, and the good news is that there is still plenty of time to make the most of the summer. If you enjoy experimenting with different wines, then you will undoubtedly be keen to try out our pick of the best wines for the summer including some cost-effective supermarket exclusives for you to pick up on your next weekly shop.
White Wines
2016 Riesling Trocken Weingut Braunewell
This German-origin white wine is a favourite for refreshing parched mouths under the dry summer sun, with bright, fruity tastes of peach, lime and mandarin. A traditional European Riesling, this wine is less sweet than its American alternatives and complements a vast array of spicy or exotic dishes from Thai food to Indian.
Co-Op Irresistible Gavi 2017
The delicious Gavi white wine, exclusive to the Co-op's Irresistible range, is from the famed Gavi wine region of Italy, most recognised for its reds but also highly experienced in producing refreshing whites. The perfect summer accompaniment for enjoying your Gavi white wine with crisp salads, tasty grilled chicken or fresh fish dishes.
2017 Sauvignon Blanc Domaine De Valensac
This Mediterranean white wine will have you indulging in fresh green pepper flavours with familiar underlying citrus tones. Like all good, refreshing whites, this can be enjoyed alongside a selection of summer dishes, including herby pasta, grilled white meats and fresh seafood.
Waitrose Earth, Vine and Sun Semillon 2018
A flavourful white wine that offers excellent value for money, the Earth, Vine and Sun Semillon is exclusively available through Waitrose stores and features grapes grown and cultivated in the Western Cape of South Africa. Enjoy Earth, Vine and Sun Semillon in the bright, warm summer afternoons alongside freshly cut green apples or to accompany a tangy key lime pie or melt-in-your-mouth mango sorbet.
Storing Your White Wines in the Summer
While the fridge seems like the best place to keep drinks cool in the summer, keeping white wines in the fridge can quickly leave them devoid of flavour and ruin what was a perfectly good bottle of tipple. The constant hum and vibration also negate recommended storing practices which include keeping white wines still, dark and cool. To ensure your white wine is the best it can be when you want a refreshing glass, ensure your wine is kept:
Between temperatures of 7°C (45°F) and 10°C (50°F)
In an area with humidity levels around 70%
Stored flat to ensure natural corks are kept moist
Rosé Wines
M&S Graham Beck The Rhona Brut Range
A delightfully sparkling rosé made with Pinot Noir and Chardonnay grapes that come together to create a rich, fruity wine that can be enjoyed alongside meals or as an aperitif. Don't miss the Graham Beck The Rhona Rosé, guaranteed to excite your palate with its luxurious berry fruits flavour.
Benedick Rosé Brut
Soft pink champagne that won't break the bank. Benedick Rosé Brut is bottled in crystal clear glass to show off its gorgeous deeply pink tones and boasts flavour combinations of soft red fruit and developing cherry and raspberry aromas.
2018 Le Petit Diable Rosé IGP Méditerranée Domaine Des Diables
Considered one of the best summer pre-dinner rosé wines, the Le Petit Diable Rose is a lightly grapefruit-coloured wine with strong flavours of strawberry and cherry. Enjoy when getting together with friends, hosting a casual BBQ or simply as an accompaniment to a light summer salad.
2017 Feudo Riviera del Garda Bresciano Chiaretto Lugana La Feliciana
Bottled in the Lugana region of Italy, this 2017 vintage of Feudo Rosé features bright strawberry and redcurrant flavours with an undertone of white flowers. The aromas are rich with red fruits, cherry and strawberry and it can be enjoyed alongside main meals of pork or fresh seafood.
Storing Rosé Wines in the Summer
As with white wines, it's important that rosé wines are kept secure, cool and in the dark to avoid spoilage.
Pop your wine rack somewhere safe where it's not going to get moved or bumped
Check and maintain the humidity to around 70%
Ensure the temperature doesn't drop below 7°C (45°F) or peak above 10°C (50°F)
As long as these storing practices are followed, you'll have a refreshing rosé wine to enjoy at your leisure.
Cranville's Special Picks
Vinteloper PG/16 Pinot Gris
Available for around £26, this Australian white wine comes from Southern Fleurieu and Adelaide Hills, harvested by hand for a pure taste. This is the perfect wine to share with close friends and family on a warm day in the garden, complemented by a selection of your favourite music and a pork-based meal.
The PG/16 Pinot Gris fills your senses with the rich yet delicate taste of mouth-watering stone fruit and scents of a summer garden. For those looking to encapsulate summer in a bottle, this truly is the perfect drink. A welcome addition to any sized wine rack.
Lanson Gold Label Vintage Champagne
This summer's premium choice when it comes to champagne and sparkling wine. Priced at £40, this is not for those sticking to a strict budget but is perfect for anyone celebrating a major life event such as a wedding, landmark birthday or graduation.
The unique blend of orange, lemon, gingerbread and patisserie cream creates a distinctive taste to be savoured. This is certainly a bottle to be saved for those special occasions - when served to your guests, they will feel as though they have been given the VIP treatment. If you are planning a garden party for any occasion this summer, be sure to include this premium champagne on your wine rack.
Keep Your Wine Rack Stocked this Summer
Whether you are fortunate to have the space for a large wine rack or simply need to make do with a small wine rack in the kitchen or a cupboard, the best advice we can give is to keep it well stocked up. Summer is the time for friends and families to get together, and it is every host's worst nightmare to run out of drink to offer their guests.
If you feel as though you are lacking a wine rack in your home or just simply need some extra space to store your favourite bottles, please call our team today on 01234 822 977. We can help with custom, completely bespoke wine racks to fit your space or help you find your perfect wine storage solution.