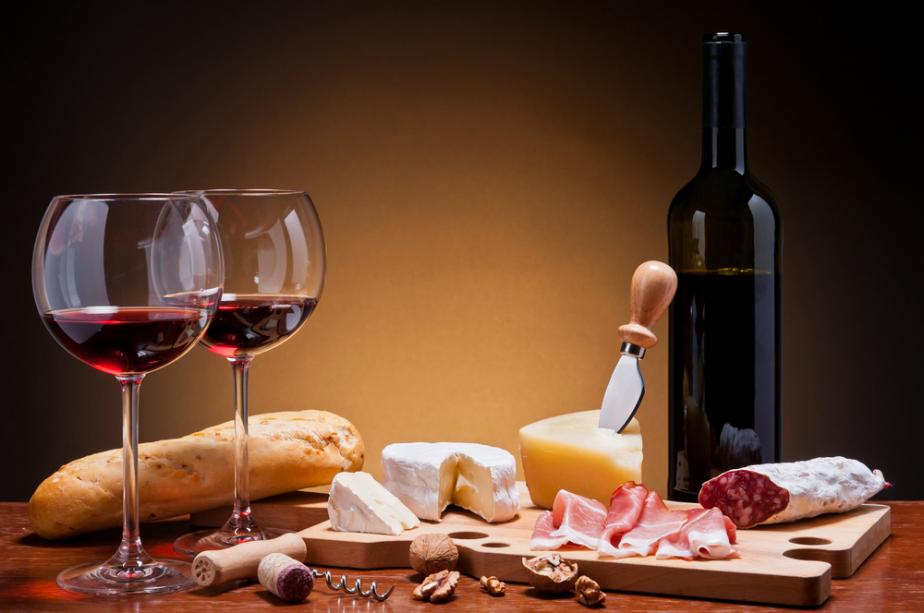 Food and wine pairing can be a tricky thing to master for even the most devoted wine connoisseurs. Despite this, all wine enthusiasts are keen to master wine and food pairings so that they're able to complement the taste of the food and the flavour of the wine alike. There's a lot to be gained from effective food pairings, as it allows you to expand your palate and appreciate the delicate aromas of quality wines and delicious dishes. Consequently, Cranville Wine Racks has put together this handy guide to pairing wine with food.
Pork Wine Pairing
When it comes to pairing wine with pork, it's a good idea to stick to a medium-bodied wine such as a Zinfandel. Despite this, medium to light reds, including Fresias and Pinot Noirs may also pair well.
With this being said, the specifics of the dish also impact what wine would best complement the meat. For instance, a certain wine may pair well with roast pork, whereas it may not accompany pork chops very nicely at all. Make sure you bear in mind how the meat is being cooked when selecting the best wine to serve alongside it.
Venison Wine Pairing
Venison is often regarded as an elegant dish, meaning that you'll want an equally elegant wine to go alongside it. These include a red Burgundy, Barolo, or mature Bordeaux. Quite simply, it's a good idea to opt for something that you'd pair with beef with just a handful of tweaks. This is because venison bears similarities to beef; however, it has a slightly finer and leaner texture. Consequently, you want a fine wine to go with it.
Turkey Wine Pairing
Turkey is a light meat, and a somewhat light wine is best to accompany such a dish. The top three wine pairings for turkey include Chardonnay, Champagne, and Pinot Noir. Pinot Noir is one of the most adaptable kinds of red wine with oaky, bold, fruity, acidic, and earthy flavours all wrapped into one. Champagne is also an acidic choice with natural fruit aromas that enhance the delicate savoury flavour of turkey. Finally, Chardonnay is a naturally bubbly, acidic, and fruity wine that rounds out the denseness of turkey and introduces subtle flavours.
Salmon Wine Pairing
When it comes to wine pairing with salmon, you can't go wrong with full-bodied white wines. Rich oily fish such as salmon are best complemented by the likes of white Pinot Noir, White Burgundy, White Rioja, Marsanne, Viognier, and oak-aged Chardonnay. This is because these types of wines will align in richness and combine with the salmon to create a fuller overall flavour.
Like pork, salmon can be served in a multitude of ways, meaning that the specifics of the dish will affect what sort of wine pairs well.
Cheese Wine Pairing
When it comes to wine and cheese pairing, the process is a little more complicated. This is because there are upwards of 1,800 types of cheese, each of which is extremely distinct in its flavours. Therefore, your wine cheese pairing heavily depends on the type of cheese that you're consuming. As a rule of thumb, strong and mature cheeses are best complemented by fuller wines, whereas lighter and fresher cheeses pair well with youthful wines.
Duck Wine Pairing
As previously mentioned, Pinot Noir pairs well with most dishes and duck is no exception. Since duck can be quite a rich and fatty meat, it requires a wine that is both acidic and fresh, so that the fat is balanced. Similarly, smoky and fruity aromas are complementary to the flavours of duck. In short, this is the taste profile of Pinot Noir.
Lamb Wine Pairing
The savoury richness of lamb is best complemented by bold red wines with smooth tannic structures, including Merlot and Syrah. Despite this, lamb is so rarely served as a standalone flavour and tends to be marinated in herbs, spices, and sauces. Therefore, the dominant flavour that the marinade delivers will impact which wine is best paired with your lamb dish.
Store Your Wine with Cranville Wine Racks
Once you've obtained your various types of wines to serve alongside your tasty dishes, you'll inevitably need somewhere to store them. This is where Cranville Wine Racks comes in. Instead of unnecessarily filling up your cupboards and counters, why not purchase one of our quality wine racks that are ideal for convenience and decoration alike. Otherwise, contact us to learn more about our product range and a helpful member of our team will be in touch as soon as possible.