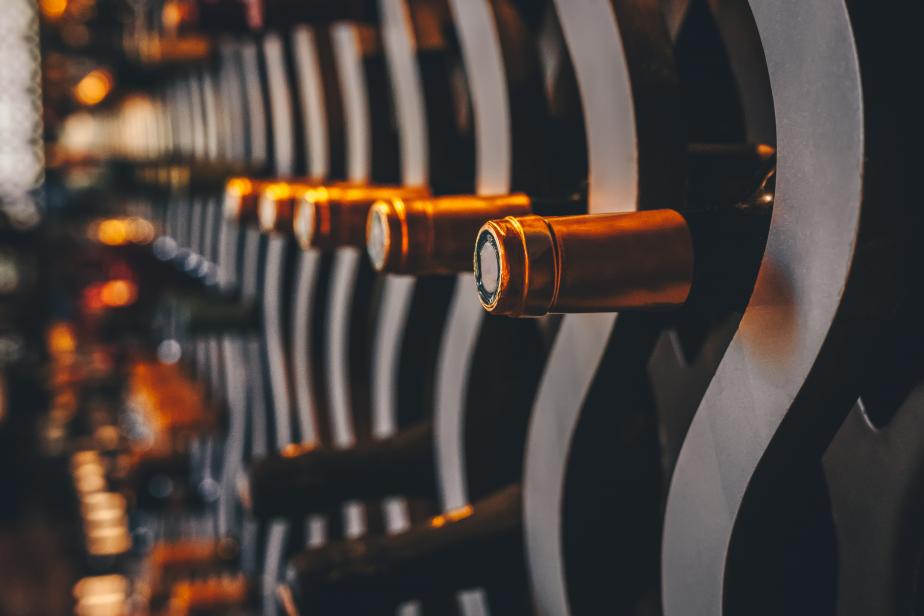 Here at Cranville Wine Racks, we have been making speciality wine racks since 1992. We manufacture all manner of wine storage solutions, including wood and metal options in a range of finishes and sizes. Whilst we're experts at what we do, we recognise that every space is different, and that means some need a truly bespoke wine rack designed specifically for their space. In other instances, some people just like to be hands-on and crafty.
In either case, there is the option to make your very own wine rack. It might seem tricky, but constructing your own wine storage solution is actually easier than you might think, and the end results can replicate professional wine racks if executed well.
If you're on a budget, have an awkward shaped space or simply want a new project to get stuck into, we've put together a few options on how to make a wine rack.
1. Wooden Crate
The first and most basic way you can make a wine storage rack is with a wooden crate. Crates are often very cheap at craft and hobby stores, but despite their small price, they can have a really big impact. If you want to use one for storing your wine, all you'll need is the crate itself and some wooden inserts. You can add the inserts in an X or Y shape, or you can make individual cubby holes for each bottle with multiple inserts.
Provided the wood is the correct size, it should be rigid enough to stay in place without the help of any nails or glue, but you can secure the inserts with an adhesive if you'd prefer for added peace of mind.
You can upgrade the look of your wine crate by staining, distressing or painting it. If you wanted to, you could leave it as it is for a more rustic feel.
2. Rope Rack
Natural materials are all the rage for interiors at the moment, and rope is one of the stylish materials that is popping up more frequently. You can easily incorporate this into your DIY wine rack. To do so, you will need:
Wooden slab

Rope

Hot glue gun
All you need to do is make two loops that are parallel to each other per bottle of wine. The idea is that the wine will slot through the loops of rope, with one loop supporting the neck and one loop supporting the base. You will want to secure the rope to the slab with a hot glue gun. By turning the slab of wood vertically, you will be able to fit multiple bottles of wine on it. You can choose to mount the rack on the wall, or you can lean it against the wall on the counter (fixing it to the wall is recommended to ensure it doesn't slip or move).
The only thing to note is the type of rope you choose. You will want a firm rope that is robust, thick and rigid. Manila rope is a good option for this.
3. Storage Hooks
This storage hook wine rack solution is very similar to the rope design as detailed above, with the exception that the rope and hot glue gun is replaced with tubular storage hooks and nails. You will need to be mindful that the storage hooks you choose are wide enough to fit a bottle of wine on, so you might need to take an empty bottle with you to the DIY store to double-check.
If you don't like the wooden backing, you could attach the hooks directly to your kitchen wall. This is a good option if you have limited space and don't want your kitchen to look too cluttered.
4. Leather Straps
If you have some leather going spare in your house, you can easily use it to make your very own stylish wine rack. For this particular project, you will need:
Birch plywood slab

Wooden dowels

Wood glue/nails

Leather straps
To start with, you need to decide how many bottles of wine you want to store on your rack. For four bottles, you'll need six dowel pieces, and for six bottles, you'll need nine. When you've decided how many bottles you want to store, you can begin. Start by marking out where the dowels will be placed on the birch plywood slab. They don't need to be too far apart, but they do need to be evenly spaced. When you've measured, you can attach the dowels by inserting a nail or a screw at the back of the board.
Next, measure out how long the leather straps need to be. You need two straps per bottle, and they should be long enough that there is a droop to support the bottle. To secure the straps to the dowels, you will need to make loops on either side by folding the ends of the straps in on themselves and securing them with glue.
When you've finished, you can mount the rack on the wall for a minimalist display.
Buy a Premium Wine Rack
DIY isn't for everyone, so if you haven't been tempted by any of these projects, don't worry. We can supply you with a beautiful wine rack that will look the part, and you needn't lift a finger. We have a wide range of feature wine racks, wall mounted wine racks, classic wine racks and wine cubes. When you buy from us, you'll benefit from a 24-hour despatch, a 30-day returns policy and quality UK manufacturing.
If you have any questions about our range of storage wine racks, please contact us and we'll be happy to help.