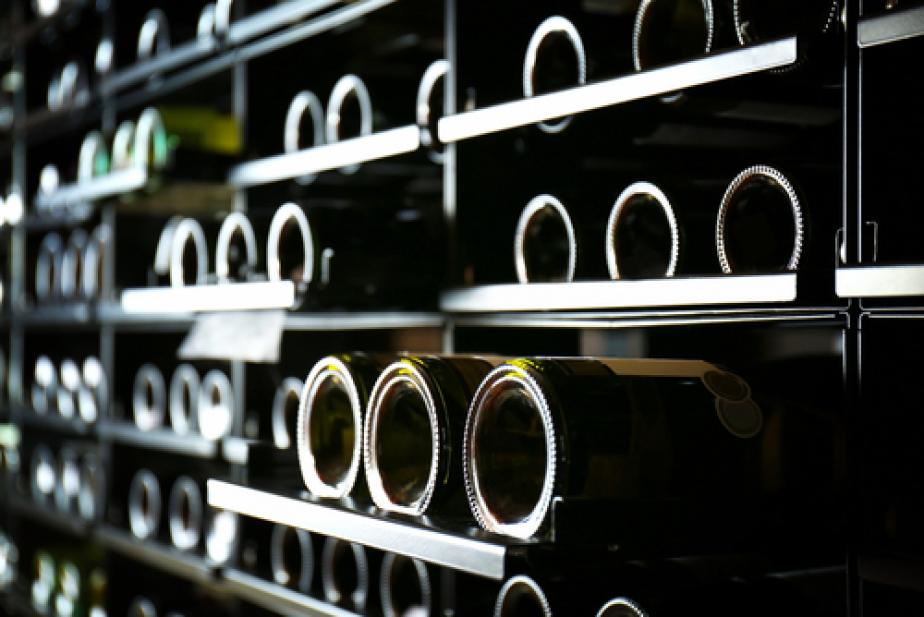 Wine Racks – Where One Size Does Not Fit All
A good rule of thumb when it comes to deciding where and how to keep your wine collection at home is to have a storage solution that will grow with your collection. However, as your tastes evolve and your collection inevitably grows, you will likely find that not every bottle in it is able to call your chosen wine rack home.
Your regular supermarket brands will come in standard sized 750ml bottles; a one-size fits all creation that will fit in any fridge door, wine rack or ice bucket available. More specialist wines, though, will demand extra attention, not least because of their very different bottle shapes and sizes.
We have come a long way from the ancient and somewhat primitive means of wine storage, like clay Amphorae, though many vineyards and winemakers are opting to use more traditional storage methods. However, the history of wine bottling and storage is a long and intriguing one.
A (Very) Brief History of Wine Bottles and Storage
Wine has a rich and interesting history, and it has played a pivotal role in civilisation's history too; from Ancient cultures like the Greeks, Romans, Phoenicians, and Egyptians to its place in trade and culture throughout the centuries and up to modern day.
As wine evolved, though, so did the practical elements associated with it, such as storage and transport.
Terracotta jars gave way to wooden barrels leading up to the Medieval era, and the cask hung around for a few centuries. However, extended storage in these casks made wine turn to vinegar. So, inspired by the ancient amphorae, the bottle became the storage of choice in the 18th century.
Developments in cork usage (and how to keep wine from spoiling by storing it on its side to keep the cork wet) led to the evolution of the wine bottle itself. For easier side storage, the traditional stout and bulbous shapes gave way to more slender and cylindrical shapes (see the evolution of the port bottle here). These are the bottles we are familiar with today, and it is these bottles that we associate with wines of all kinds.
Here is a quick snapshot of the key moments in wine storage over the last few millennia, until the mid-20th century:
The Romans began using wooden barrels for wine storage
Phoenicians cultivated and traded wine, exporting it in ceramic jugs
The first recorded use of glass bottles for wine (cork stoppers also emerged)
The world was introduced to the modern bottle shape
Advances with refrigeration allowed for storage (and thus production) of white wine in warmer climates. Small oak barrels were the storage of choice for New World winemakers
Automated bottling introduced
The Single Bottle Act was introduced in Britain; grocery stores were allowed to sell wine in glass bottles
Following the "bag in a box" being patented in 1956, boxed wine was first invented
Metal twist-off caps introduced as an alternative to traditional corks
We can see that over time, wine storage has moved towards convenience, with special care taken not to compromise on the quality of the wine.
The most recent development in the storage of wine itself is the bag in a box, on which opinions are still divided, with some saying it is crude and others arguing it is the ideal solution to oxygenation. So, for now, to the vast majority of us, wine means bottle.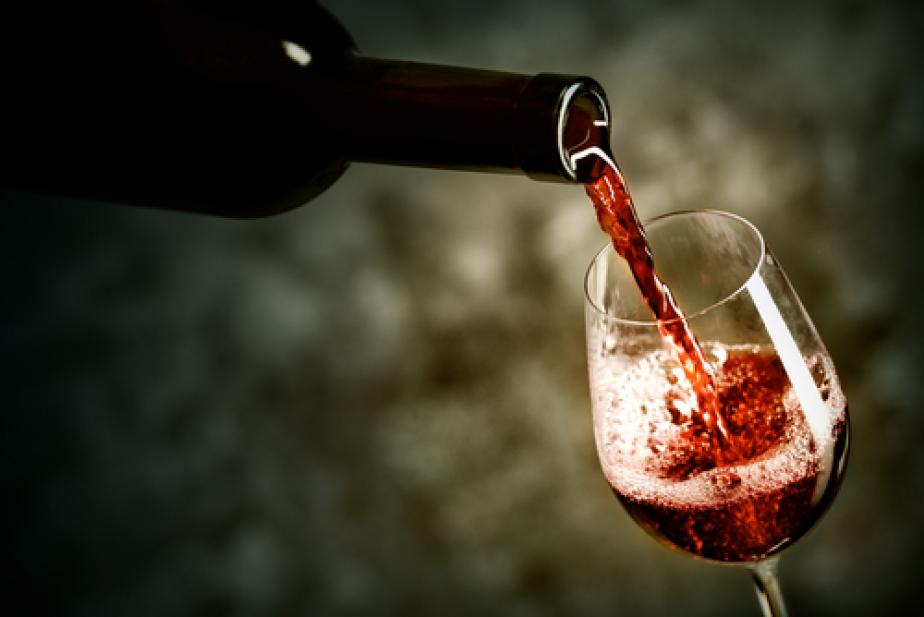 Where Wine Bottles Are Now: Miniatures, Magnums, Methuselah and Beyond
There are some interesting specimens on the bottle size spectrum, from conveniently sized individual portions to jaw-droppingly impressive "large format bottles". The most common ones to worry about are:
Quarter equivalent to 1 glass
Half/Demi/Split equivalent to 2 glasses
Standard (750 ml) equivalent to 4-6 glasses
Magnum (1.5 l) equivalent to 2 standard bottles
Jeroboam or Double Magnum (3 l) equivalent to 4 standard bottles
Rehoboam (4.5 l) equivalent to 6 standard bottles
Bordeaux Jeroboam (5 l) equivalent to 6.75 standard bottles
Imperial (6 l) equivalent to 8 standard bottles
Methuselah (6 l) equivalent to 8 standard bottles
Salmanazar (9 l) equivalent to 12 standard bottles
Balthazar (12 l) equivalent to 16 standard bottles
Nebuchadnezzar (15 l) equivalent to 20 standard bottles
Melchoir (18 l) equivalent to 24 standard bottles
Solomon (20 l) equivalent to 26 standard bottles
Sovereign (25 l) equivalent to 33.3 standard bottles
Primat or Goliath (27 l) equivalent to 36 standard bottles
Melchizedek (30 l) equivalent to 40 standard bottles
If you think the varying (and in some cases grossly extravagant) bottle sizes are challenging to stack and store, wait until you factor in the different bottle shapes. According to experts, these variations came when different winemaking regions (Bordeaux, Burgundy, Champagne, etc.) wanted to be easily distinguishable.
For the most part, there are only a handful of different shapes to worry about:
Bordeaux: High, narrow shoulders and straight sides. Common for Merlot, Malbec, Cabernet Sauvignon, Cabernet Franc and Sauvignon Blanc
Burgundy: Sloping shoulders and a distinctive high but narrow neck. Common for Pinot Noir, Chardonnay, Syrah and Pinot Gris
Champagne: Recognisable shape, with exaggeratedly curved shoulders and a wide bottom. Common for sparkling wines
Rhine: A delicate flute-shaped silhouette, tall and thin. Common for Riesling
Rhone: Similar to Burgundy, though slightly higher with narrower shoulders and a longer neck. Common for Syrah, Grenache, Viognier, Roussanne and Marsanne
Whilst there is no shortage of any of these shapes, the style we are most used to for your "high street" wines is the Bordeaux.
Which Wine Rack? How To Store Large Format Wine Bottles
Of course, it is all well and good knowing about the history and development of wine storage, but how does that help you store your oddly shaped or large format bottles?
Well, whilst many free-standing and decorative wine racks will suit the majority of your wine collection, you will need to think about what other bottles you need to cater for.
Here are some good alternatives to standard-sized wine racks:
Wine Cubes
Wine cubes are a fantastic solution for oddly shaped and sized wine bottles. They don't have the same bottle by bottle restrictions as traditional wine racks, and you can stack bottles in whatever way suits – like a big (but fragile) jigsaw or Jenga.
It is worth bearing in mind that the more you pack in, the more work it will be to move bottles in and out, so keep the wines you want to age at the bottom of each section to minimise hassle.
Wine storage cubes are modular by design, so you can just add as your collection grows.
Wall Racks
If you have bottles that are only slightly oversized (i.e. not a Methuselah and up) then a wall mounted wine rack might be for you. Some wall rack designs store bottles by the neck, rather than the body, meaning more flexibility when it comes to bottle size.
Another bonus of a wall mounted rack is how economical it is when it comes to space. Far from being bulky bits of kit, they are easy to install and can even be somewhat of a feature.
Wine Drawers
Some bottles just will not sit right on a shelf of any kind. In these cases, wine drawers are a great alternative. You have plenty of space to play with in each drawer, so you can mix larger and smaller bottles. You can also use padding to protect more valuable vintages.
If All Else Fails, Design A Custom Wine Rack
If your collection poses a particularly difficult challenge, and you are in need of a custom designed and purpose built wine rack then you can contact the team here at Cranville Wines – we will be more than happy to help offer guidance and solutions.